Rockfire at the Lake, Topeka, KS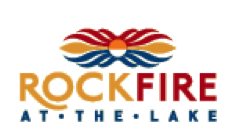 Comprised of 169 acres on bluffs overlooking Lake Shawnee Park and Golf Course, Rockfire at the Lake is a master planned community that will include 2,000 new homes, an elementary school and a new town center.
NEO's Scope of Work. NEO's team provided all planning and implementation for this fiber optic project. NEO's team provided the business, marketing and financial plan for this new community's FTTH network. We also provided design and engineering services, prepared bid documents and RFPs, negotiated and managed vendor and subcontractor relationships, provided construction management of the network and operated the network, delivering voice, data, TV, alarm monitoring, and security services. Our team members negotiated and managed all of the interconnection and shared compensation agreements, including the Service Level Agreements.
The Result. The installed infrastructure's large bandwidth supports voice, Gigabit data and Internet services, cable TV and other applications like streaming video, music and movie downloads, and large file sharing. The network uses an open-access platform, providing an infrastructure for many service providers to rent and offer services. It continues to be a technology amenity that fosters economic development, higher home values, better education and healthcare services and a differentiating factor for the entire development.